Classic Hot Tub With Lounge Seat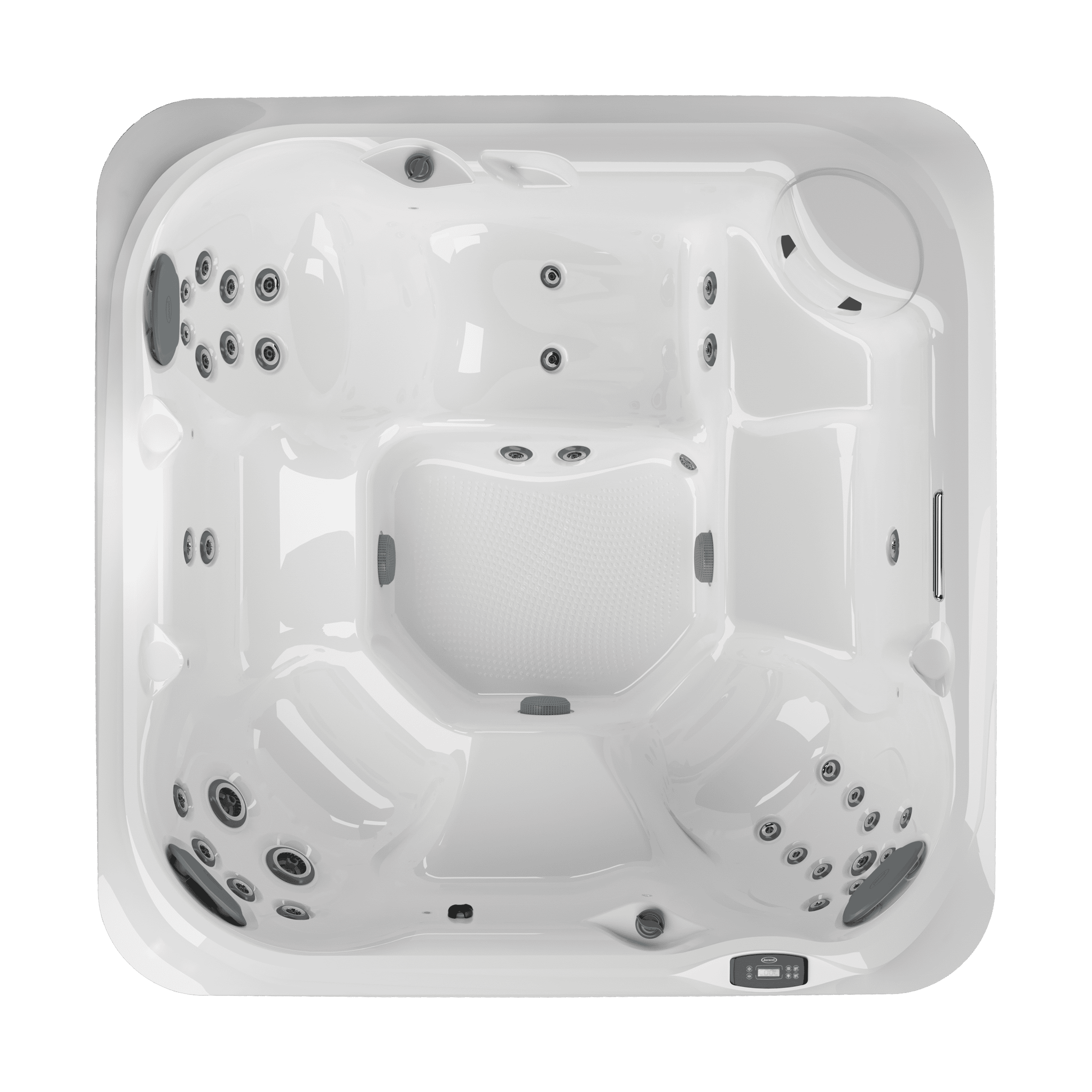 Using superior materials and Jacuzzi® Hot Tubs expertise, the J-235™ Hot Tub offers a lounge seat, plus the quality and value backed by the brand. This affordable and efficient model comfortably seats six adults and delivers high-performance hydrotherapy at a good value, with versatile ClassicPro™ jets.
The J-235™ Hot Tub delivers high-performance hydrotherapy with versatile ClassicPro™ jets, including four Rotational Jets. This hot tub model features a waterfall and LED lighting to soothe and relax your mind and body. Don't let your budget keep you from indulging in the spa of your choice. We also provide a selection of must-have hot tub accessories to complete your spa experience.
Classic & ClassicPro™ Jets
The Classic and ClassicPro™ Jets set the standard for jet technology in each Jacuzzi® Hot Tub. Each jet creates the perfect combination of air and water, so you can enjoy the benefits of gentle and continuous pressure being applied to various pressure points, knots, and tense muscles.
CLEARRAY® Active Oxygen™ System
Standard on all new Jacuzzi® Hot Tubs, CLEARRAY® Active Oxygen™ harnesses the natural, safe and effective power of oxygen and light to treat the water, keeping it cleaner and safer for longer. Monitor and control this water management system with help from the digital controls or your smartphone app.
2-Stage Filtration System
The 2-Stage Filtration System works hard to catch and remove contaminants and sanitize the water, contributing to a safe and more enjoyable hot tub experience. Large debris is trapped for easy removal, so you don't have to spend time manually skimming the water.
Built with comfort in mind, the standard headrests in your Jacuzzi® Hot Tub support your head with an ergonomic design, taking the strain off your shoulders, spine and upper back. These headrests contribute to your spa experience by giving your body the chance to completely relax and let go of built-up tension.
The diverter knobs in your Jacuzzi® Hot Tub offer dual-purpose functionality, as they can double as a secure drink holder for added convenience, while also allowing you to change the style and highlight a stream of swirling water. Most plastic reusable water bottles and tumblers fit perfectly into each drink holder.
The SmartTub™ System can help you take an advanced approach to hot tub ownership. Connected via an app, you can monitor, control and interact with your Jacuzzi® Hot Tub from afar. Not to mention access to a number of helpful resources and support.
Your HotTub at your fingertips
Connect your hot tub to your smartphone with the SmartTub™ System app to monitor and control your hot tub from afar.
Find the best prices on backyard leisure products at Red Rock Spas! Fill out the form to inquire about pricing and one of our experts will get back to you shortly.
Your privacy is 100% guaranteed. Your information will not be shared. By submitting the form, I consent to receive electronic communications from Red Rock Spas.